Friction. . .
It can be the thing that helps drive you forward. . .
It can be the thing that slows you down. . .
As yellow belts, my friend Tracy and I had a silent competition against each other.
Our Sensei told us that the only person we should compete against was ourselves.
"Os! Sensei!"
In lip service, like so many still do, we professed to one another and our instructors that this was always our goal, to simply be better than we were the day before.
A selfish attempt to be more idyllic than the other.
When we stood next to each other in line, our eyes would always glance to the other.
Watching, sensing, checking. . .
"Is her horse stance lower than mine?"
"Did she do more push-ups than I?"
"Did the Sensei compliment her and not me?"
As these thoughts and insecurities arose in me, I later learned that she thought the same.
It was the unspoken friction that propelled us forward.
For everything she did well, I was committed to doing it. . .
better,
faster,
stronger,
than her.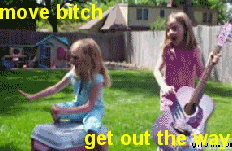 And with that, Tracy would double her efforts in return.
In the presence of one another, our efforts were exponentiated. Our skill improved through the silent desire to be the best in the dojo, better than the other.
But. . .
One day, Tracy stopped attending classes. So, I was left  alone to to find another "Frienemy" to silently compete with.
As the years passed, there would be others. . .
Watching, sensing, checking. . .
Better, stronger, faster. . .
Wash, rinse, repeat. . .
But, they would all eventually leave as well.
By the time I achieved my Shodan, there was no one left to compete with.
The Senpai above me were so far ahead, there was no competition there.
And, my students were not close enough yet to truly challenge me (although, I look forward to that day).
Without this traction, I could feel myself slowing down.
For the first time in my life, I had no one to compete with but myself.
Where I once targeted my critical eye on those around me, I was now forced to point it at the one person I could neither defeat nor be defeated by: myself.
It was in that moment I understood what my Sensei was getting at when he said, "You should only compete with yourself."
There is, of course, value in silently competing with those around you, as a type momentary motivation to challenge your physicality and fitness.
But, in the long run, you should define your success on your own terms. Each individual in the dojo has their own unique objectives. Sometimes people pursue martial arts for fitness, others for camaraderie, or just because they find it fascinating.
Would you want to compete against someone who is purely interested in the history of karate when your interest is biomechanics?
Of course not.
In this sense, it's not so much about competing, but defining your unique objectives. Give yourself the recognition that you deserve. Observe the distance you've gone to achieve your goals. Have enough self-awareness to ask "Can I do better?" and to answer "I will do better".
Now, when I step in line and look in the mirror, I sometimes see the gawky, awkward, teenage, yellow belt I once was and I wonder. . .
"Is her stance lower than mine?"