Thanks to UFC and YouTube, martial arts in the last 20 years have become a melting pot.
Where once individuals would stick within the confines of a single style or club, now you see masses of martial artists cross-training like never before. Karate practitioners are no exception.
Where bunkai once consisted of simple punch, kick, block combinations, karate-ka have integrated throws, joint locks and clinching into their application practices. All of which is an example of Bruce Lee's philosophy that "the best style is no style" and are, in fact, more faithful to the original practices developed by the "Masters" who created the kata in the first place.
By integrating these elements, many karate-ka have created creative, practical and meaningful applications and 2-person drills for the kata that karate is so well known for.
At the same time, there are many people creating their own bunkai that just completely miss the mark.
Although the intent is commendable, there are a lot of karate-ka out there designing convoluted and completely impractical kata applications.
While the movement patterns include individual techniques that may work, like rear naked chokes and hip throws, the way they enter or connect the movements are awkward and could very well lead to injury or worse if applied that way in a real-life self-defense situation, or even just with a little resistance in class.
I write this as a type of public service announcement that not all that glitters is gold.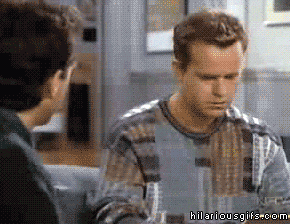 Just because an individual has thrown a "fancier" technique than a punch or block into their kata application DOES NOT mean that it is automatically practical in a real-life situation.
Just because a technique meets the solo-template does not mean that it will be effective in the context of a self-defense situation.
Please don't teach bad self-defense just so the movements match the kata!
If you are gung-ho to be a part of the bunkai bandwagon, remember that creativity loves constraint.
To think outside the box, there must first be a box to begin with. Unrestrained creativity doesn't result in art; at best, it creates an incoherent splattering of colour. Picasso, Van Gogh and Da Vinci were innovators, but they always worked within the confines of the concepts that they were applying. If you are not applying the concept that defines your art, then you are not practicing the art.
The constraints within our bunkai practices are obviously the kata itself and the laws that govern the physics of the human body.
Physics determines the effectiveness of a technique.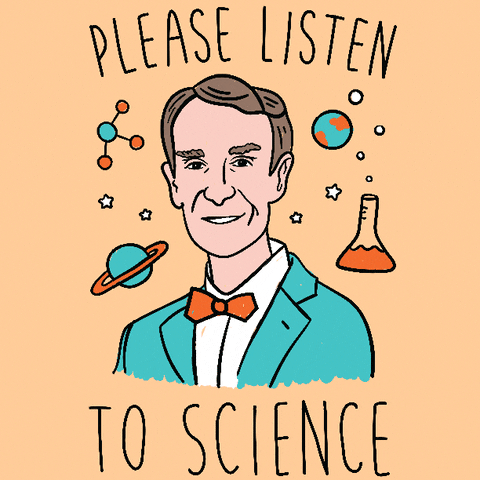 At the end of the day, someone can be as creative as they like, but if they have a poor understanding of leverage and force, the techniques they present just won't work.
But, let's say you don't have a complete understanding of body mechanics (we can't all be physics majors), how can you know what's bullshit and what's a practical application?
Here are some signs that a person is pushing bullshit bunkai:
#1 – They always perform the application with someone smaller or an overly compliant partner.
Like sex and dance, your partner should be an active participant. If during the demonstration, the uke looks a lot smaller and weaker, or simply looks like an uninvolved meat sack, then there's a good likelihood the instructor failed to grasp the idiosyncrasies of violence.
If they opt to use a smaller, weaker or far less experience person for demonstrating, it's likely they rely on strength or compliance to make it work, not technique. At the same time, when someone is overly compliant in a 2-person application practice, it also fails to show the contextual premise which the applications should be based on.
Also, if the application only works against someone who is barely responding to the stimuli, then it's a good indication that the technique or flow drill has not been pressure tested. If it hasn't passed pressure testing, then it's unlikely to prove itself useful.
#2 – If it looks awkward, it is awkward.
Often bunkai enthusiasts will work within the confines of a 2-person flow drill. Please remember it's called a flow drill for a reason.
If there isn't continuity of movement, then it's not a flow drill. Transitions on either side should be seamless, ultimately building ease of adaptability when confronted with resistance from the opponent.
Keep in mind, if it doesn't flow within the context of your own creation, why would you expect it to flow within the context that your would-be attacker creates?
If it's awkward, stiff or choppy at any point, then it's not a meaningful application practice.
#3 – They put themselves in bad or illogical positioning.
Art of War is a staple of any business, law or martial art school library. An understanding of strategy is paramount when dealing with confrontation in all its forms.
If a person demonstrating an application puts themselves in a good position, like taking the back, but then returns to the front of the opponent under their own power, then they fail to demonstrate an understanding of strategy.
There is a reason why taking the back results in extra points in competitive grappling. It's a superior position. As the Art of War points out, "you can ensure the safety of your defense if you only hold positions that cannot be attacked".
#4 – The application starts with an unrealistic or an unlikely attack.
For example, if the kata application starts with a lunge punch, multiple attackers who take their turns while attacking, or an awkwardly placed grab, then they are creating an application for a fantasy, not reality.
If you watch videos of real-life situations, no one ever attacks with a lunge punch. And, when faced with multiple attackers, generally the assailants don't take turns, but move in a uncontrolled, mob-like fashion.
Applications should be based on common attacks, like those outlined by Hanshi Patrick McCarthy in the theory of Habitual Acts of Physical Violence (HAPV). HAPV Theory catalogues 36 potential attacks, which encompasses all possible variations of violence. When developing bunkai, the techniques taught should teach ways of dealing with these HAPV in a realistic manner. Practice should begin with passive resistance and gradually build up to aggressive resistance. By doing so, you slowly create a pressure tested scenario.

As martial artists, we should be students of reality. Anyone can get lucky and be successful applying a poorly executed technique, but we don't train day-in and day-out with luck in mind. It is our duty to stick within the confines of the reality of violence, not only to ensure that we are executing the principles that dictate the nature of the art we practice, but for the safety and well-being of those who practice with us. Anything less and we're only fooling ourselves and doing a disservice to our art and our students.
Addendum:
"Bunkai" refers to the process of analysis, whereas the extracted techniques are referred to as "oyo". In the article, I chose to use the term bunkai to refer to both oyo and bunkai because the term bunkai is commonly (and incorrectly) used to refer to both and most karate-ka are more familiar with this use of the term.