At the Koryu Uchinadi North American Gasshuku, you will experience 4 – 8 hour days of physical and mentally demanding training. It will be a whirlwind of information covering everything from throws, ground techniques, weaponry, striking, "bunkai", 2-person flow drills, and of course kata, from some of the world's most knowledgeable and talented martial artists.
If you've never attended the event before, you might not be sure what to expect and you may be a little intimidated. So, I made up a short guide to help those who are new get the most out of their training and the extracurricular activities at this year's event.
#1 – It's a marathon, not a sprint.
8 hour long training days over 4 days is guaranteed to take its toll on you mentally and physically, so be careful not to overdo it on the first day.
My first Gasshuku, I most certainly did and I literally had a sleeve of bruises, which affected my ability to make a fist and drink a beer for the rest of the week. . .
It was quite the ordeal, specifically the beer part.
So, don't make the same mistake I did! Remember, it's not about showing off, it's about learning, so take your time and move at a pace you're comfortable with, both for your safety and the safety of your partner.
#2 – Stay hydrated.
I suppose this should go without saying, but for those who have never trained over an extended period of time before, it's an important reminder.
The KU Gasshuku will be strenuous, at the least. To help keep you focused and healthy throughout the event, always keep a water bottle handy and try not to overdo it at the bar.
#3 – Listen!
I'll say it a little bit louder for the people in the back. . .
LISTEN!
I mean really listen! And, by that, I mean close your mouth and open your ears!
For many of us who attend the event, we're professional martial artists, we're black belts, we're teachers and we almost always take on the teaching role. If you're attending the Gasshuku as a participant, your job, your only job, is to learn.
The key to do that is to. . .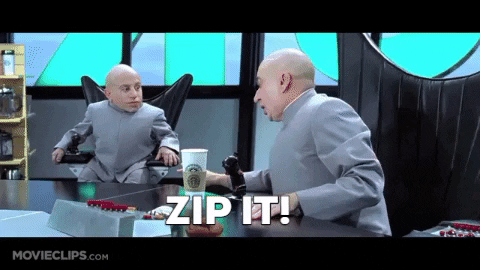 At the Gasshuku, this is your chance to really be a student again. And, to get the full advantage of the lessons, take on the beginner's mind, "empty your cup" as they say, and remember that in the martial arts, you're "always a student, sometimes a teacher".
#4 – Remember your etiquette and your hygiene.
Anytime you attend a martial arts event for the first time, scale your etiquette towards the formal side until someone tells you otherwise. Remember to bow when entering the dojo or greeting a senior student or instructor. It's always better to lean further towards formality and tone it down when asked than to not show enough formality and be seen as arrogant or disrespectful.
In continuity with etiquette, remember good hygiene! You are going to sweat A LOT, so please make measures to ensure you have a clean gi and fight gear. Also, remember to keep those fingernails and toenails cut short. . . You don't want to be that guy!
#5 – Have Fun!
Last, but not the least, have fun! At the event, we train hard and play hard. The sweat, the tears, the hangover — it's all in good fun. Try not to take yourself too seriously and come in with a child's mind. Don't worry about making mistakes; that's a part of the learning process. We're just here to play and explore and in doing so have a better understanding of the art we love so much: Karate.
We hope to see you there!
Haven't registered yet? DOWNLOAD THE REGISTRATION FORM BELOW!