The first and most obvious thing I've learned attending BJJ classes is BJJ. But, if you've been involved in the martial arts as long as I have, you know that there is a lot more to gain than just technique. Often, these secondary benefits can outweigh the primary goal of acquiring a new skill.
From the beginning of my BJJ practice, I've been cognizant of how my past martial arts experiences can facilitate the acquisition of new information, and how that new information can enlighten my past.
With that in mind, let's take a look at what I've gained as a BJJ white belt from the perspective of a Karate black belt.
#1 – I don't know everything. . . Thank god!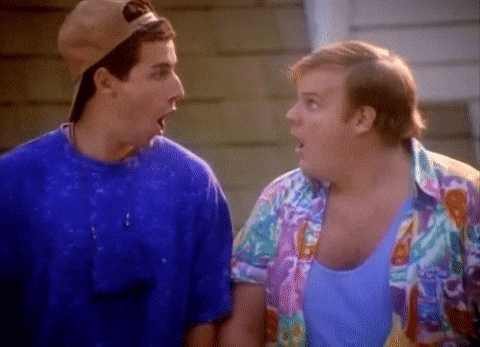 Coming into BJJ, I already had a high-performance background in wrestling, and 18 years of Karate with Japanese Jujitsu thrown in. It's safe to say that I had far greater experience than the average white belt in terms of technique and formalities.
I recall walking in with my white belt on. Not only was it tied correctly, but in such a way that it would not fall off while training, a dead giveaway to my instructor that I wasn't completely new to the martial arts.
Despite this, and as one would expect, in my first class, I got my ass handed to me—thank god!
I've always enjoyed a good ass-kicking, and that day, I received it. It was a reminder that I didn't know everything. It was also a sign that I was in the right place. Those around me had something to offer, and I would have lots to learn.
#2 – Reinforced Importance of Aggressive Resistance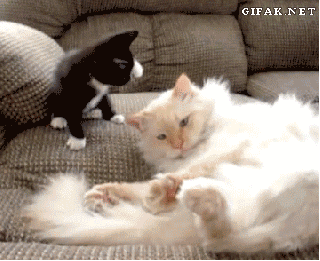 Essentially, at the end of every lesson in BJJ, there is a rolling session. Rolls are a means to explore techniques you have learned and to apply them under pressure.  You aren't really studying violence unless you pressure test. You can practice a technique over and over again, but if you don't apply it under aggressive resistance, there's no proof that it really works. I think this is one of the reasons that BJJ has served those in MMA so well. They've always made pressure testing a part of their regular practice, allowing them to enter an arena with the utmost confidence.
#3- A Background in Martial Arts Helps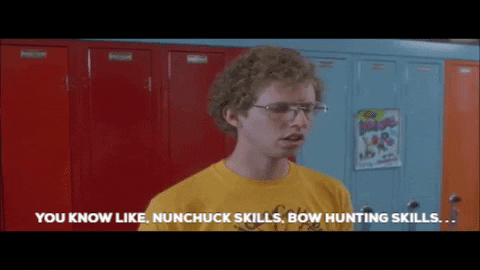 Even if a martial art system offers a different emphasis, a background in any martial arts goes a long way.
I had the following going for me:
I didn't feel silly or awkward putting on a gi
Having spent time in this male-dominant industry already, I wasn't intimidated to be the only girl in the class
I already had excellent body awareness and was familiar with many of the movement patterns
I knew how to get hit and keep moving
I could immediately see the levers that make techniques work
I didn't have to learn to overcome anything. Any obstacles that did arise were familiar ones. Because I felt more comfortable than the average white belt, it lent itself to an ease of adaptability in the context of BJJ.
#4 – Generalists Versus Specialists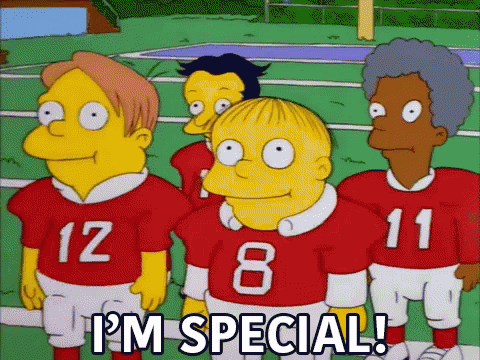 The style of Karate that I currently practice is Koryu Uchinadi Kenpo Jitsu. In this style, we practice everything: submission, throws, chokes, percussive impacting, and of course, kata. In short, in Koryu Uchinadi we study violence. Because violence has no specification in terms of techniques, we have a fairly wide curriculum that allows for specialization for those who choose. Our study is broad, which defines us as generalists.
Studying martial arts from a broad manner lends itself to many benefits
For example:
Understanding of contextual premise
A Comprehensive view of violence
Comfortable in most positions
Brazilian Jiujitsu practitioners are ground specialists. You don't learn the proper mechanics of how to punch in a BJJ class, but as the Gracies have proven, you don't necessarily need to. If we view BJJ as a web, all variables centre around a single point, the ground. While the opponent can kick, punch, grab, and so on, if the BJJ practitioner can grab you, they can control you.
Specialization also lends itself to unique benefits.
Hick's Law—the idea that the more choices you have, the longer it will take to choose—is a non-issue
Highly proficient in a subset of techniques
Sub-specializations
#5 – The Principles Are All the Same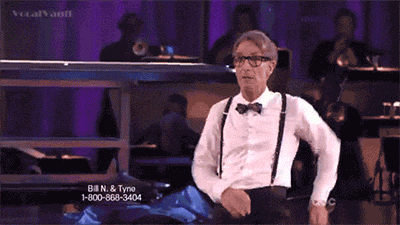 For most, we have 2 arms, 2 legs, torso and a head. The human body and physics don't change based on the martial art you choose to study. My Sensei has always said, "if you close your eyes, let one karate black belt, one boxer and one Thai boxer punch you in the face, would you be able to tell the difference? Of course not, they would all hurt!"
The same would be true concerning an arm-bar applied by a BJJ, Sambo and Judo practitioner.
Often martial arts schools like to promote the idea that their method is better than another. The reality is the principles that govern the techniques of one school are exactly the same as any other. It's a teacher's understanding and how they communicate those principles that determine the strength of their methods.
The principles that govern ALL martial arts systems include:
Force
Momentum
The 5 ancient machines

Screw (which is a variation on a wedge)

Lever

Class 1 (Load, Fulcrum, Effort)

Class 2 (Effort, Load, Fulcrum)

Class 3 (Load, Effort, Fulcrum)

Tool, Location, Intensity, Angle, Direction = The Application Formula
It is important to be reminded of this because looking at martial arts as a set of principles allows you to transcend individual techniques and see the practice as a whole.
Conclusion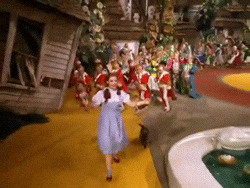 In Japanese martial arts, we liken our study to a path. Often, we quote the following:
"There are many paths to the top of the mountain, but there is only one moon to be seen for those who achieve its summit."

– Chinese Proverb
Over the years, I have walked several paths simultaneously, enjoying each new road as much as the next. Taking the time to walk these unexplored pathways may initially require greater investment, but it's has proven to show some useful shortcuts.
But as we all know, it's not about the destination, it's about the journey. Despite my background, I know my exploration of BJJ will offer many peaks and valleys that are yet to come. When I meet them, I look forward to greeting them like old friends.